Why travel to Uvita?
Uvita de Osa is one of the small towns that you will find near the coast in Costa Rica, it is one of the best-known sections as Costa Ballena of the Pacific Ocean. It is one of the best places in the country for surfing, here you will find many places to rent surfboards and where they can teach you this great sport.
It has been considered one of the most important places for the development of tourism, besides the Manuel Antonio National Park, huge natural wonders like the Nauyaca waterfalls, plus the islands that adorn the beaches are just some of the places you can visit.
Furthermore, it is important that, if you are determined to attend the national park, the entrance time is from 9:30 in the morning, and you will have to be aware that they close one day a week (Wednesday).
What is the entrance fee?
You will have to pay around 7 dollars; with your ticket you will be able to enter and leave as many times as you want the same day. Vacation rentals uvita costa rica visit our houses for rent.
What can you visit in the national park?
Inside the park you will have access to see some of the best beaches such as:
Playa Arco
Playa Ballena.
Playa Uvita.
Playa Bahía.
Playa Piñuelas.
You will also find a good amount of virgin or wild beaches that have never been touched by human hands, as a whole, you will find a huge cloud forest, where you can see some animals of the local fauna such as iguanas, monkeys and many birds.
The more than 20 kilometers of extension will give you a huge number of spaces to see and know, the water that unlike other Pacific beaches is cold, here has a pleasant temperature, and we could even say hot.
Another of the things that you will be able to know is Uvita Point, here you will find the famous natural formation of "the whale tail of Costa Rica", besides it is the place where a good number of whales is sighted, but the show will depend on the natural conditions and the tide.
As an additional recommendation: it is important to be aware of the so-called "coconut trees" because they can be a danger because a coconut could fall on your head, besides there could be people who could steal things if they were careless, besides being careful with the crocodiles in the area.
Other places you can visit are:
Cataratas de Nauyaca
This beautiful waterfall is an hour and a half from Uvita, the entrance fee is 9 dollars per person and if you travel by car, you will only have to pay 3 dollars to use the parking lot, as a recommendation, you should bring water, since the route is about 4 kilometers.
This is one of the areas that will dazzle you with the natural spectacles that attract more eyes, that is, the park has the first protected forest area of Costa Rica that is made exclusively to preserve its marine resources, plus it is also the first marine park in Central America.
Here you can take a tour to watch humpback whales and even see different types of dolphins. As a recommendation, if you want to enjoy this show, you will have 2 seasons to do it:
– From mid-July to mid-November.
– From mid-December to April.
Cola de ballena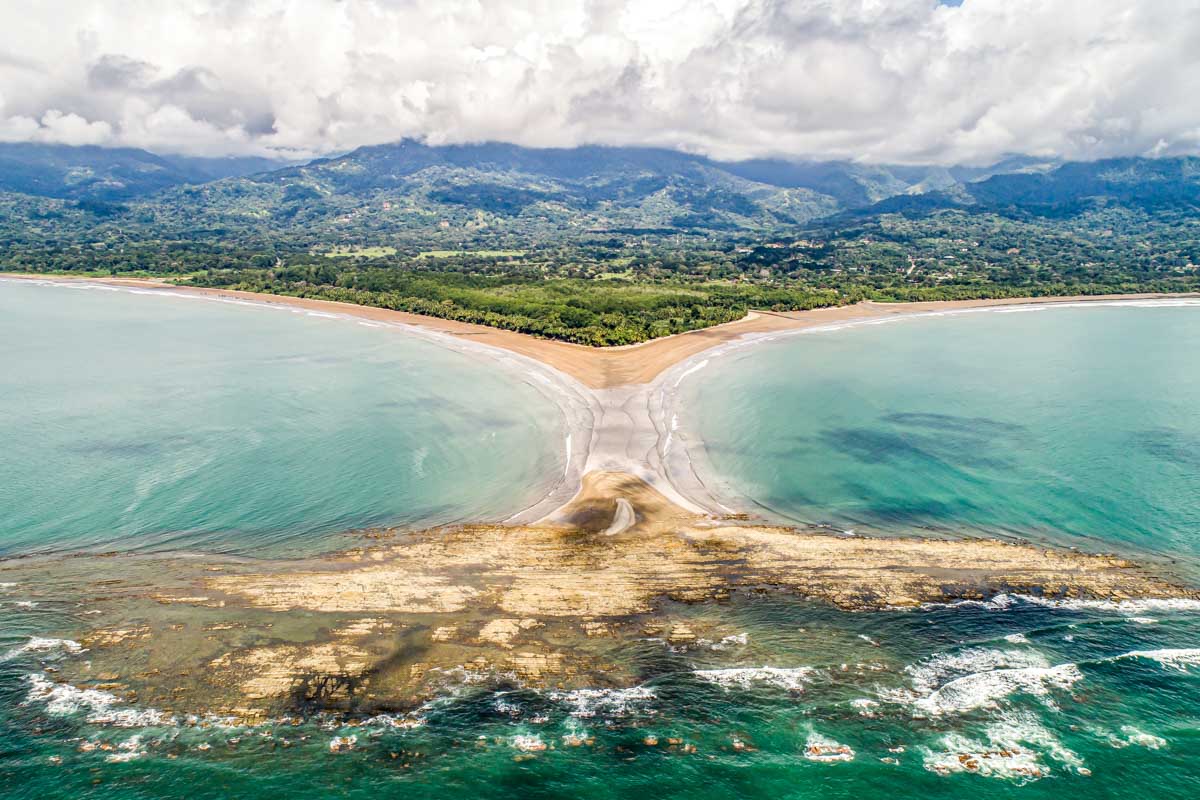 This place is a formation of sand and rocks that have been accumulated by the tide of the area and have the peculiar shape of a whale tail, when the tide is low the formation or "tail" joins with uvita beach, this is only possible at low tide, if the tide is high, it is very risky.
Ballena island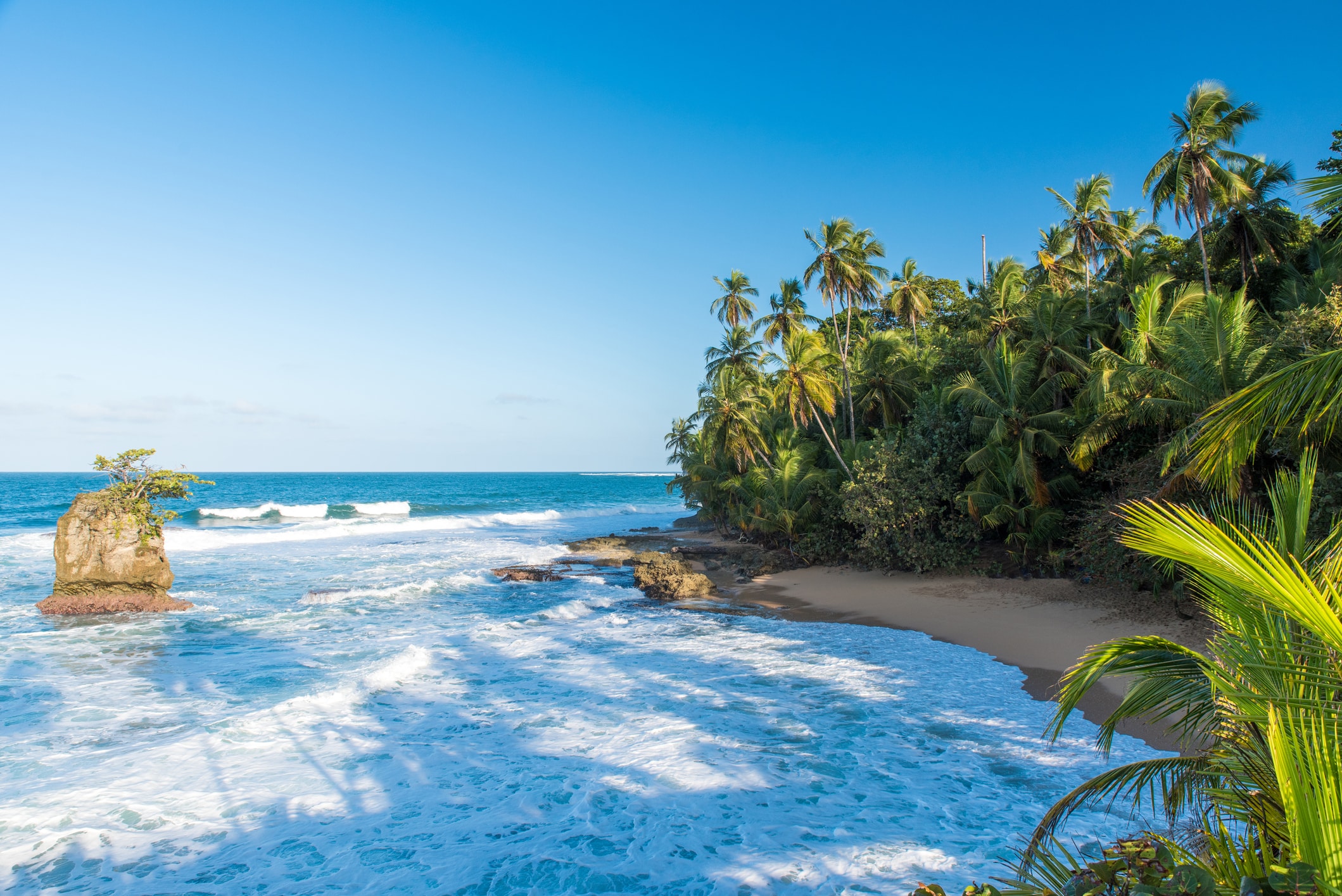 Esta es una pequeña isla formada por rocas y que se encuentra rodeada de arrecifes de coral, algunas especies de iguanas y aves viven en la superficie. Es una de las zonas ideales para realizar esnórquel.
Islets tres hermanas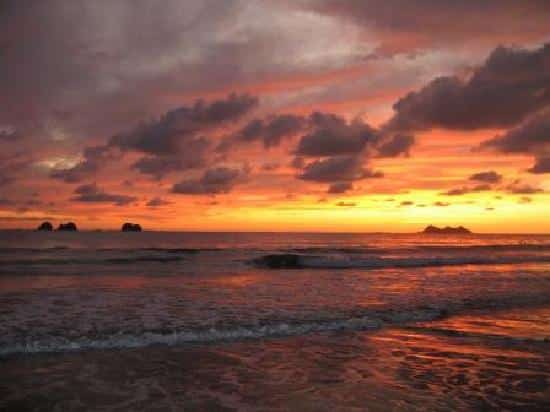 Like Isla Ballena, these islets are created by rock formations and it is here where the bird watching and nesting areas are located, here you will also have access to whale watching.
Cataract el Pavón
To get to the cataract El Pavón, it is easy to find it if you take the coastal road for 25 minutes, you can access by car and it will not be necessary to make any payment and you only have to go down a staircase to get to the waterfall and the pool of water, vacation rentals uvita costa rica.
Las ventanas beach
This is one of the most emblematic and beautiful beaches in the area. With just 500 meters long, and only 20 minutes' drive from Uvita beach, after crossing a small river, you will find the impressive beach where there are holes in the form of windows that have been created in the rocks that exist.
Snorkeling in Caño Island
This is one of the best places to snorkel, and is about an hour's boat ride from the whale marine national park. When you arrive at the island, you will have two options for snorkeling. You will find sharks, turtles, many species of fish, and corals. vacation rentals uvita costa rica you can dive on its beaches.
Diving in Caño Island
One of the most interesting activities you will be able to do is scuba diving in Caño Island, many national and foreign tourists visit Costa Rica, simply because of the huge natural reserve that covers the surface of the island, you will find manta rays, dolphins, sharks, and even whales.
Surf
It is one of the best areas for these activities and you can start from any level, that is, from a very basic level to a professional level. If you are a beginner we recommend Colonia beach, if you are looking for an intermediate level you will find Chaman beach which is one of the cleanest beaches in the area, and finally, Dominical beach will be your place if you are a professional.
Kayak
You will be able to practice kayaking in the mangrove area as well as in the ocean, in the mangroves you will be able to go through the internal channels, if you go through the ocean, you will be able to find the caverns of the windows or go to Punta Uvita, and snorkel.