Costa Rica is a magical destination with an endless array of things to do. From adventure sports to stunning rainforests and beautiful beaches, there's something for everyone!
The best way to experience the country is with a tour. A local guide will help you plan your trip and show you the most exciting and memorable parts of the country.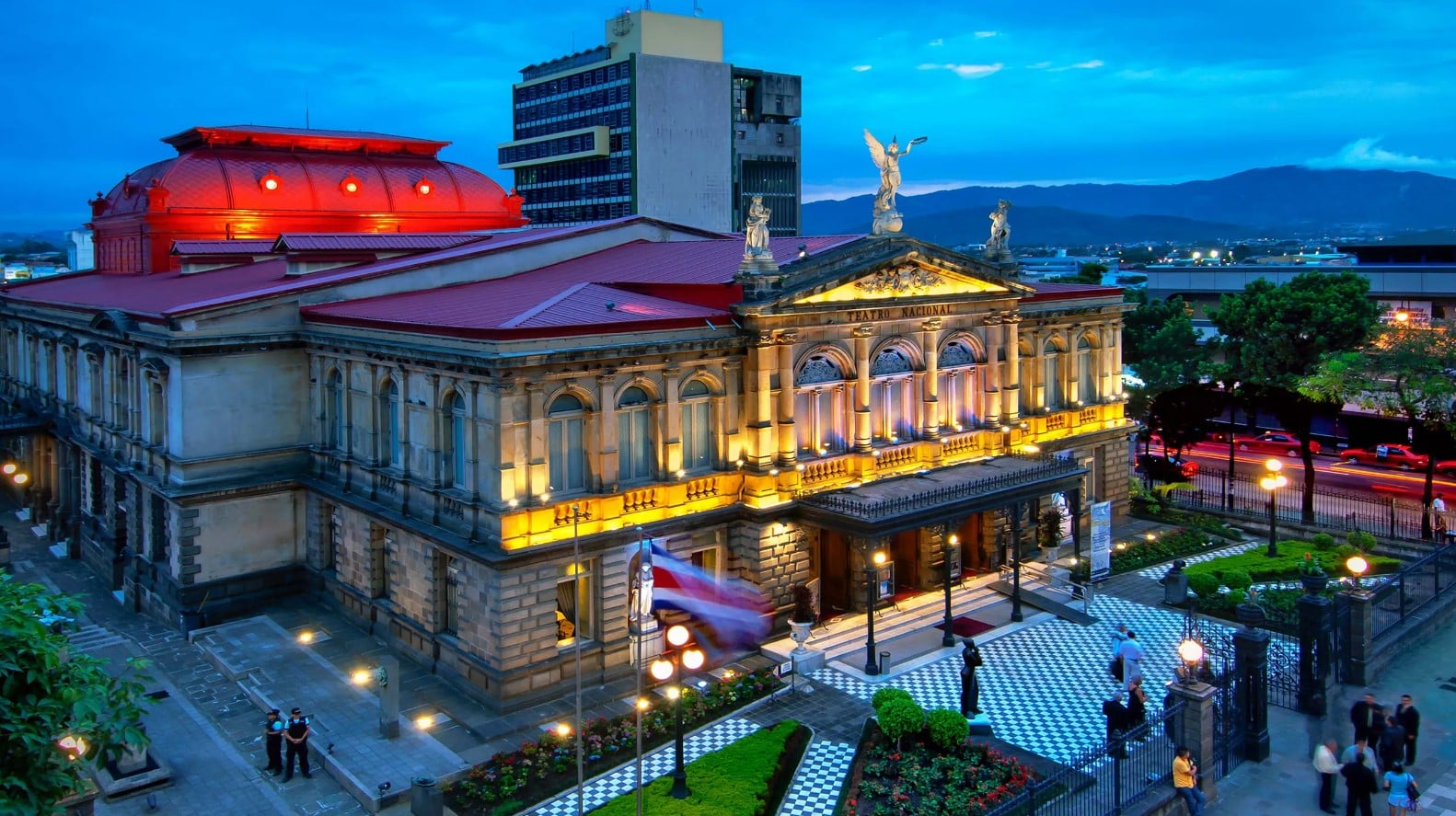 Most people don't think of San Jose when they think of Costa Rica, but it's actually a very interesting city that draws visitors from around the world! It's home to a thriving economy, vibrant nightlife, delicious cuisine and an abundance of cultural experiences.
If you're planning a trip to Costa Rica, you'll want to experience a few of the best things to do in San Jose. These top attractions are sure to make your stay in the country unforgettable!
Museums and Art in San Jose
The capital city of Costa Rica has an abundance of museums that are worth visiting. Here, you can explore the country's history and culture through a variety of exhibitions, such as the Pre-Columbian Gold Museum or the Jade Museum, which is home to the largest collection of pre-Colombian jade in the world.
Visit the National Theater
One of the city's most famous landmarks, the Teatro Nacional has been a staple for tourists since it first opened in 1897. The theatre has been used as a showcase for Costa Rica's rich culture, and the building is filled with lavish decor and marble statues.
Enjoy a day of outdoor fun in Costa Rica
There are many outdoor activities to do in Costa Rica, from hiking and camping to exploring waterfalls and volcanoes! You can also take part in a Costa Rica tour to see some of the most stunning natural sites, such as Tortuga Island, La Fortuna and Monteverde.
Go on a whitewater rafting adventure
There are several different Costa Rica rafting tours available, but the Sarapiqui and Toro rivers offer some of the most thrilling rapids in the country. The tours include hotel pick-up and a delicious lunch, and are the perfect way to experience some of the country's most beautiful landscapes.
Eat local
A trip to San Jose isn't complete without sampling some of the most delicious local food. Here, you'll find a wide range of restaurants serving authentic Costa Rican dishes as well as international fare.
Try local craft beer
If you're looking to wet your whistle after a day of adventure in San Jose, there are a variety of places to go and sample some of the country's finest beer. You can check out the Costa Rica Beer Factory or join a food and drink tour where you'll learn about beer and how to pair it with some of the best cuisine that the region has to offer!
Have a meal at a local restaurant and bar
If you're looking for a place to enjoy a delicious dinner in San Jose, look no further than El Observatorio. This local spot is a great place to try traditional Costa Rican cuisine and listen to live music as you dine.
Go on a guided tour of the city
A guided tour of the city is one of the best ways to get familiar with the city and learn about its most iconic sites. These tours are usually very affordable and will allow you to see the most important parts of the city with the help of a professional guide.
Things to Do in Tamarindo Costa Rica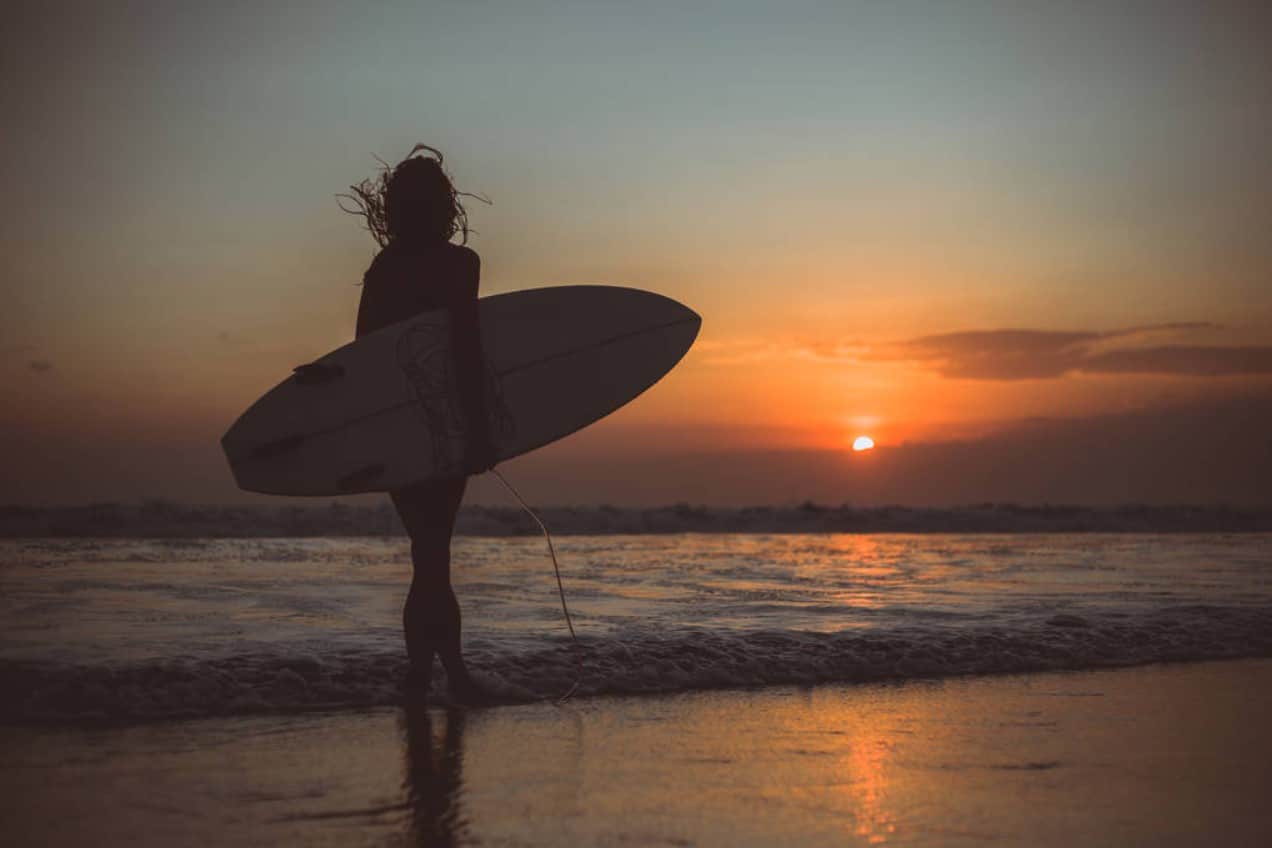 Tamarindo is a beautiful beach town that attracts tourists from all over the world. It's known for its white sand beaches, gorgeous tropical scenery, and plenty of activities. It's also a great place to relax, enjoy the natural beauty of Costa Rica and meet new people.
ATV Tours
One of the most popular things to do in Tamarindo is to go on an ATV tour around the jungle and mountains. These tours are great for the entire family as they'll teach you about Costa Rica's culture and nature while also providing a fun day out.
Whale Watching Tours
Humpback whales travel through the Pacific Ocean from May to November, and there are several whale watching tours available in Tamarindo. The best time to see them is during the morning or sunset.
Mangrove Kayaking
There are some excellent mangrove kayaking tours in Tamarindo. These take you out into the mangroves, where you can observe howler monkeys, crocodiles, and other wildlife.
Rio Celeste Waterfall
Located in Tenorio National Park, this waterfall is among the most incredible sights to see in Costa Rica. It's a natural phenomenon where two rivers meet to form one of the most emerald blue waters you'll ever see!
Stand Up Paddle Boarding
Tamarindo is a great place to learn how to stand up paddle board. There are a number of companies that offer lessons and tours to other nearby beaches.
Fishing and Sailing Trips
The Pacific ocean is home to many species of dolphin, sea turtles, and other marine life. The best time to see them is between May and November. There are a number of fishing and sailing tours available in Tamarindo, including morning, afternoon, and sunset cruises.
Things to Do in Guanacaste, Costa Rica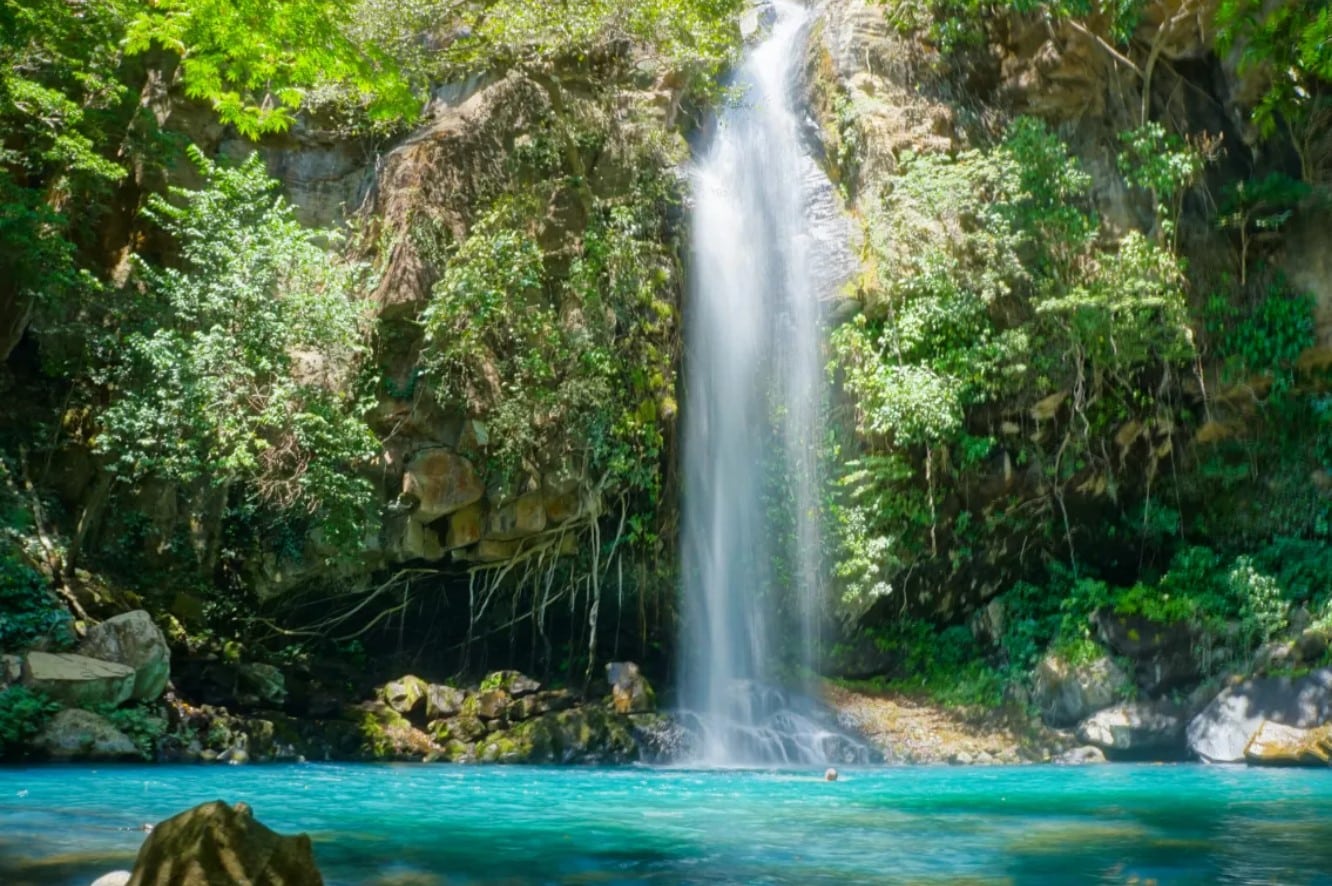 Guanacaste, Costa Rica is known for its amazing beaches but it also offers a diverse range of activities and attractions that are not available in other parts of the country. From waterfalls to national parks, there are plenty of things to do in Guanacaste that will make your vacation one to remember!
Rincon de la Vieja Volcano Hike, Waterfall Swim & Hot Springs Combo
A visit to the Rincon de la Vieja volcano is a must-see during your trip to the Guanacaste region of Costa Rica. You'll hike through a tropical dry forest and see active volcanoes, beautiful waterfalls and a wide range of flora and fauna.
Ziplining Through Rainforest Canopy
If you are looking for a new way to explore the rainforest, this canopy zipline tour is the perfect thing to do. It will allow you to experience the lush scenery from a new perspective and will be an unforgettable experience for you and your family.
Wildlife Refuges & Parks
In Guanacaste, you'll find many different national parks and wildlife refuges that will offer the chance to see all types of animals. You can see jaguars, puma, ocelots, macaws and more.
Llanos de Cortes Waterfall near Liberia
As the name suggests, Llanos de Cortes is a beautiful waterfall that's located in the heart of the Guanacaste region. It's a popular place to go for a relaxing day of swimming or exploring the area by bike.
Horseback Riding
There are numerous horseback riding tours that take you out into the countryside to ride horses on the open grasslands. This is a great activity for kids and adults alike, and you can find it at a variety of locations in Guanacaste.
what are the best things to do in costa rica
Braulio Carrillo National Park
Located in Central Costa Rica, Braulio Carrillo National Park is a protected area with a wide variety of wildlife.
Hiking is a popular activity at the park. There are many trails that take you through the different life zones of the rainforest.
This is a great way to see the different habitats and get an idea of the differences in flora and fauna at various levels of elevation. The Guapiles highway (Zurqui) runs through the park and is a convenient way to get to the park from San Jose.
There are a number of activities to do at the park including an aerial tram ride, a butterfly and frog garden, a hanging bridge, and a nature hike. You can also take part in whitewater rafting and horseback riding.
Tortuguero National Park
One of Costa Rica's most popular destinations, Tortuguero National Park is home to a variety of wildlife. Besides turtles, there are caimans, river otters, crocodiles and many species of birds.
Tortuguero has a unique ecosystem with its lush jungles and the mangroves that grow behind them. There are also canals that wind their way through the jungles, creating a network of rivers and lagoons.
The wetlands around Tortuguero are also home to a diverse array of animals. Paddling a canoe or kayak through the brackish canals is an excellent way to spot a number of different animals, including turtles, crocodiles, caimans and river birds.
You can also hike through the forest and along the beach. You're likely to see a variety of monkeys, such as howler and spider monkeys. You can also see iguanas and river otters.
The Caribbean Coast
The Caribbean Coast is less developed than the Pacific side and this is a great place to experience a little more authentic Costa Rica! It's rich in rainforests to explore, superb surfing, snorkeling on coral reefs, reggae party towns and some unmistakable Caribbean charm.
Cahuita is a peaceful fishing village on the southern Caribbean coast. Here you'll find a variety of shops, restaurants and a national park protecting coral reefs right off the beach.
This is a beautiful place to relax and get away from it all. It's also a great base for a day exploring the nearby Gandoca Manzanillo Wildlife Refuge.
The Gandoca Manzanillo Wildlife Refuge is a great place to see many types of wildlife, from dolphins and manatees to sea turtles and a number of species of birds. Enjoy the palm-lined beaches on a quiet day and swim, snorkel or kayak the protected coral reef.
The South Pacific Coast
Costa Rica is an incredibly diverse country with a variety of different regions, all of which offer unique experiences. This is why it's important to plan your itinerary carefully when visiting the country.
Whether you're interested in hiking and wilderness, or laying on the beach and relaxing, there's something for everyone! If you're planning a trip to Costa Rica, consider adding a visit to the South Pacific Coast into your itinerary.
This is one of the less touristy beaches in Costa Rica and offers an authentic tropical experience. You'll find a great selection of restaurants, bars and accommodation options.
It's also a good spot to see whales during certain months of the year. In addition, Dominical is a fun surf village and has lots of character.